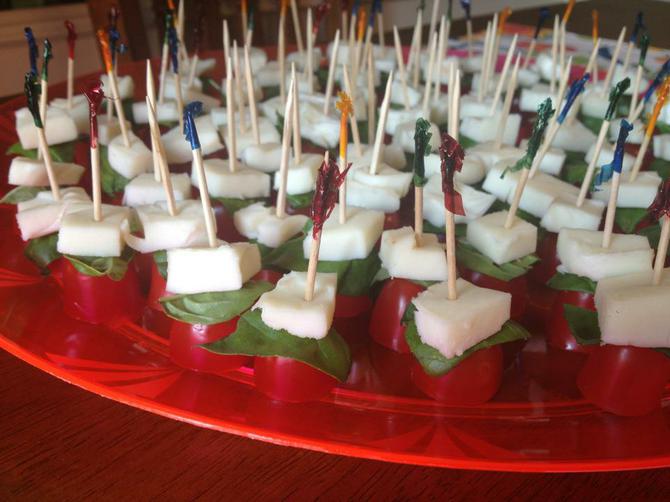 This is such a fun, healthy way to eat cherry tomatoes!
Ingredients:
1 pint cherry tomatoes (halved)
24 fresh basil leaves
mini mozzarella cheese balls (could use regular sized ball, and cut into bite-sized pieces, which I did here)
3 tablespoons olive oil
tooth picks
salt and pepper
Instructions:
Thread a tomato half, a small piece of basil leaf, and a mozzarella ball onto toothpicks until all ingredients are used. Drizzle the olive oil over the tomato, cheese and basil, leaving the end of the toothpick clean. Sprinkle with salt and pepper. Serve immediately. YUM!!!!