What makes this salsa really good, is to use fresh vine-ripened tomatoes, if you can! I like to top this salsa on EVERYTHING! If you don't have a garden or a neighbor with a garden, you might head out to your local farmer's market to get some!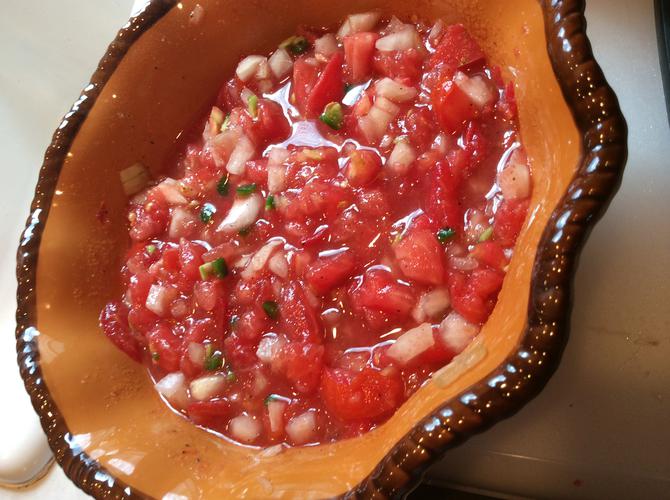 Miss Cindy's Garden Fresh Salsa
Ingredients:
2 medium tomatoes, chopped
1 medium onion, finely chopped
1 fresh jalapeno pepper, finely chopped (remove seeds if you don't want it too hot)
1/2 teaspoon garlic powder
1/2 teaspoon ground cumin
2 teaspoons apple cider vinegar
Juice of 1/2 lime
Salt and pepper to taste
Instructions:
In a medium bowl, combine tomato, onion, jalapeno pepper. Season with garlic powder, cumin, apple cider vinegar, lime juice and salt and pepper. Mix together. Refrigerate for about 30 minutes. ENJOY!!!!