CMA Holiday Giveaway

Want to go to the CMA Awards?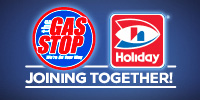 Win a trip for TWO to the CMA Awards on Wednesday, November 6th in NASHVILLE!
KTWB and your LOCAL Gas Stop/Holiday will send one lucky listener (and a guest) to the 2013 CMA Awards hosted by Brad Paisley and Carrie Underwood.
The Grand Prize
2 tickets to the CMA's AND a $3,000.00 travel voucher from All About Travel in Sioux Falls for airfare and hotel accommodations.
How to Enter
You have a few different options…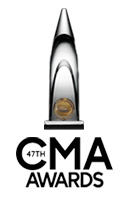 Fill out the registration form on this page.
Listen to "The Chris & Doc Show" weekday mornings on KTWB and be the 9th caller when they play the CMA Touch Tones.
Text the keyword CMA to 35270
"Like" and "share" designated posts on the KTWB Facebook page
Register during scheduled live broadcasts at local Gas Stop/Holiday locations.
Live Broadcasts
| Day | Date | Time | Location |
| --- | --- | --- | --- |
| Monday | October 7th | 11:00am - 1:00pm | 3000 E. 26th St. (26th & Cleveland) |
| Thursday | October 10th | 11:00am - 1:00pm | 7125 W. 26th St. (26th & Sertoma) |
| Monday | October 14th | 11:00am - 1:00pm | 4600 W. 41st St. (41st & I-29) |
| Wednesday | October 16th | 6:00am - 9:00am | 3312 S. Western Ave. (41st & Western) |
| Monday | October 23rd | 4:00pm - 6:00pm | 1927 W. 57th St. (57th & Western) |
Register to Win
Online registration has closed. Thanks to all who entered!
All qualifiers will be entered into the Grand Prize drawing to be held on Wednesday, October 23rd, 2013. Open to listeners 21 and older, see full contest rules for more details.
GOOD LUCK from your local Sioux Falls' Gas Stop/Holiday locations and KTWB!