15th Annual Easter Basket Drive
Thanks for participating in the 15th Annual KTWB Easter Basket Drive!
Thank You for Your Help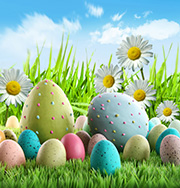 Thank you for donating to the 15th Annual Big Country 92.5 Easter Basket Drive! Over 400 baskets were donated and are currently being distributed to underprivileged kids in our community. We couldn't have done it without your help. Thank you again and have a happy Easter.