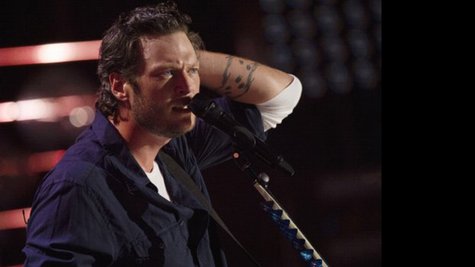 Blake Shelton is giving his biggest fans a break by making his official fan club free of charge. Part of the reason why is that the club is growing by leaps and bounds since Blake shot to wider fame on The Voice . Just because it's now free, though, doesn't mean members will be getting less from their membership.
Says Blake, "You're going to have the same access to pre-sales and everything that you've already had up until now will not change. So, don't freak out."
Details about the Blake's new free fan club model can be found at BlakeShelton.com/BSers .
In addition to the change in his fan club, The Voice has also caused Blake to scale back his tour schedule quite a bit. That's something he hopes to change soon.
"I'm really hoping to get back into touring a lot more hopefully by the middle of next year," Blake says. "We'll see how things shake out with The Voice ."
Blake will most likely stay on for The Voice 's spring cycle in 2013, but he misses getting out and performing live for his fans as much as he used to do. The time away from the road won't last forever, though.
Blake says, "I think within five years from now, I'll definitely just be a full time touring country artist again and just back to my day job."
For now, you can see Blake Shelton on NBC's The Voice again Monday night at 8 p.m. ET.
Copyright 2012 ABC News Radio