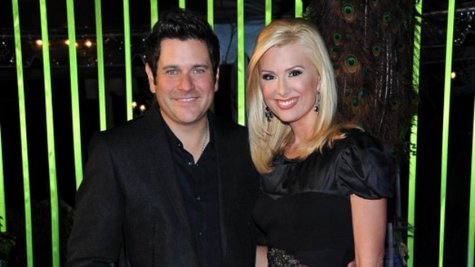 With his constant touring and recording schedule on top of his duties as a family man, Jay DeMarcus of Rascal Flatts is constantly glued to his iPhone checking e-mails, tweets and text messages. His wife, Allison , is just as busy with her TV hosting work and raising their two kids, Madeline and Dylan . In order to really get away and spend quality time with each other, Jay and Allison have adopted a no cell phone policy on date nights. The policy started after the couple got in an argument at a nice restaurant.
Jay says, "One time a couple of years ago because both of us were sitting at a dinner table at a very nice restaurant looking down at our phones texting. And I just happened to mention it and she didn't take to it too kindly and so we had this huge fight. So after, our resolution was that we would go to a restaurant on date nights and put the phones away."
This policy has worked so well for Jay and Allison that he adds, "You know, restaurants should adopt a policy to where you have to turn your phone off when you go in, just like airplanes."
Copyright 2013 ABC News Radio