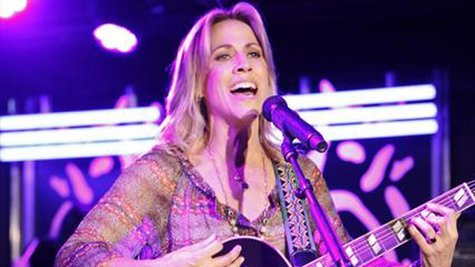 When Sheryl Crow made the decision to move into the country format, she knew picking the right first single was crucial. It seems like Sheryl and her team made a good choice with "Easy." The song is racing up the airplay chart as Sheryl prepares to release her debut country album, Feels Like Home , on September 10. So, how did they decide on "Easy"?
Sheryl tells ABC News Radio, "It seemed like a good, I guess, introduction to me without it not sounding like me. I mean, it's definitely is a Sheryl Crow song, but it sounds like it belongs on country."
"Easy" also covers the joys of enjoying the summer weather while on a budget.
"It's very topical, in that the gas prices have now once again gone up and we're now all talking about staycations again," Sheryl says. "And I always say who doesn't love sitting in their backyard drinking a cold beer at night. So, there you go. It just all kind of came together."
Fans can pre-order Feels Like Home at SherylCrow.com .
Copyright 2013 ABC News Radio