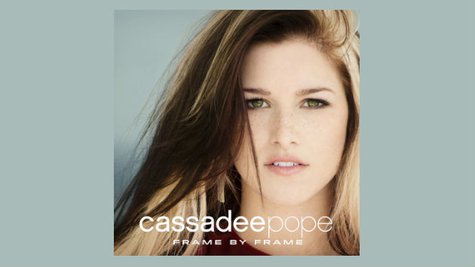 Cassadee Pope 's fans have already downloaded 230,000 copies of her debut country single, "Wasting All These Tears." Now she's giving us another taste of what to expect from her upcoming album, Frame by Frame , due out October 8.
The Voice season three winner says, "To count down the release of my new album, I want to give my fans another exclusive track to check out called 'You Hear A Song.' I can't wait to hear their thoughts."
You can download "You Hear a Song" now at iTunes. Cassadee co-wrote the song with producer Nathan Chapman .
Here'is the Frame by Frame track listing:

"Good Times"
"Champagne"
"Wasting All These Tears"
"I Wish I Could Break Your Heart"
"Everybody Sings"
"You Hear a Song"
"This Car"
"One Song Away"
"Easier to Lie"
"11"
"Proved You Wrong"
Copyright 2013 ABC News Radio