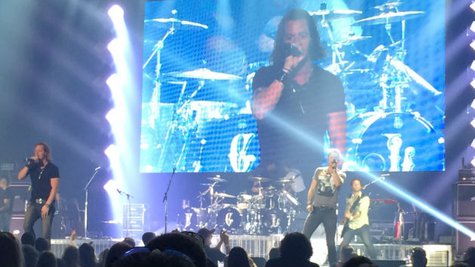 Florida Georgia Line 's current headlining tour is the product of a lot of hard work and imagination on the duo's part. FGL's Brian Kelley tells The Phoenix New Times , "We have lighting rigs that nobody else has, and video screens, and some other tricks up our sleeve."
No matter how many bells and whistles they bring along with them, Florida Georgia Line's live shows are all about the hit songs that catapulted them to stardom.
"More than anything, just focus on the music," Brian says. "Any Florida Georgia Line fan knows what to expect at our show."
To keep up with Florida Georgia Line's busy tour schedule, head over to FloridaGeorgiaLine.com .
Copyright 2013 ABC News Radio