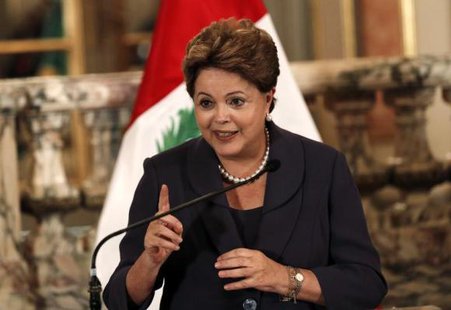 (Reuters) - Brazil says it is not considering granting asylum to Edward Snowden even after the former U.S. National Security Agency contractor offered on Tuesday to help investigate revelations that the NSA has spied on Brazilians and their president.
The Brazilian government has received no official request from Snowden since he arrived in Moscow in June, a foreign ministry spokesman said. Without a formal request, asylum will not be considered, the spokesman said.
In a letter published Tuesday by the Folha de S. Paulo, a Brazilian newspaper, and by social media, Snowden offered to collaborate with a Brazilian investigation into the NSA Internet surveillance program he revealed earlier this year.