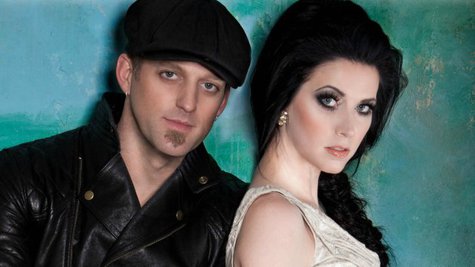 A big secret to Thompson Square 's success is the chemistry between the duo's Keifer and Shawna Thompson . Of course, the married couple is deeply in love, but that romance is amplified on stage.
Keifer tells CMT.com , "I mean, every night when you get in front of 10,000 to 15,000 people, you're so amped up and juiced, it's fun. It's just a lot of fun. We're just us being ourselves onstage. "
Shawna adds, "We're happiest when we're onstage together."
Fans have plenty of chances to see Thompson Square's romance in action on Luke Bryan 's Dirt Road Diaries tour this year. Thompson Square's sophomore album, Just Feels Good , is due out March 26 featuring their latest single, "If I Didn't Have You."
Copyright 2013 ABC News Radio