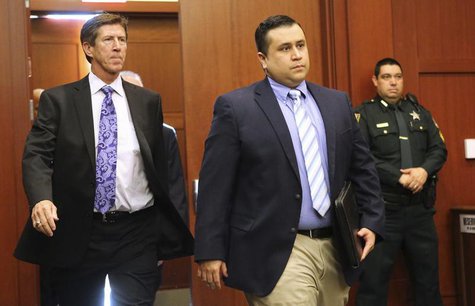 BREAKING NEWS, URGENT - George Zimmerman found not guilty in the death of Trayvon Martin.
The jury of six women in Sanford, Florida deliberated for 16 hours over a period of two days. About two hours before reaching their verdict, the jury asked for a clarification of the charge of manslaughter.
Zimmerman showed no emotion as the verdict was read, and shook hands with his lawyers as the jury was dismissed. Zimmerman's legal team stays their client will not be making any statement at the courthouse tonight.
Some of Trayvon Martin's supporters outside the courthouse began chanting, "No justice, no peace" as they learned of the jury's verdict. A statement from the NAACP says, "the justice system failed Trayvon Martin and his family."
(more to come)