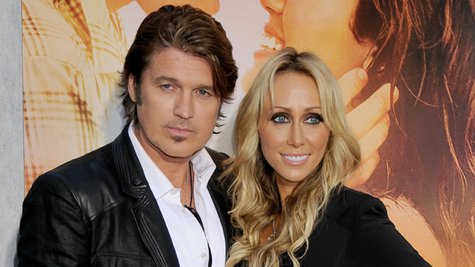 Miley Cyrus ' parents are giving their marriage another chance.
Billy Ray and Tish Cyrus , who announced in June that they are divorcing, have now announced they've reconciled. In a statement released to ABC News, the couple says, "We both woke up and realized we love each other and decided we want to stay together. We both went into couples therapy something we haven't done in 22 years of being together, and its brought us closer together and really opened up our communication in amazing ways".
They add, "We've had rough times but we both realized we didn't want to be another statistic and wanted to make it work."
Billy Ray previously filed for divorce in 2010, but withdrew his petition several months later.
The couple has three children together, including Miley. Billy Ray Cyrus also adopted Tish's two children from a previous relationship.
Copyright 2013 ABC News Radio