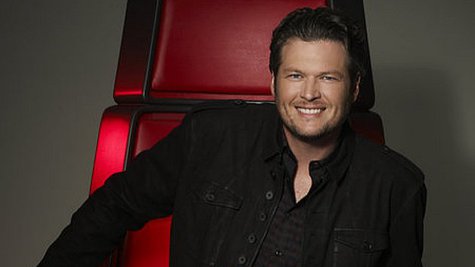 You can't say the coaches on The Voice aren't passionate about the singers on their teams.
Blake Shelton erupted on Twitter Tuesday night following the elimination of his team member Holly Tucker . It wasn't Tucker's elimination that got Shelton's blood boiling, per se, but a comment about the elimination by Houston Chronicle critic Joey Guerra .
After the 19-year-old was booted, Guerra tweeted a link to his story on the show, tweeting , "#TheVoice sends one singer back to Texas. Don't worry, it's not the one we care about." He also wrote in his piece , "Holly Tucker is gone. It took much too long. But finally."
Blake fired back in a series of tweets . "It's people like you @joeyguerra that make me sick... Holly is not only a talented singer but a great person that's simply chasing a dream." He continued, "I swear to god I cant understand the mentality of a grown man ripping on young kids over and over again for just trying their hardest. Kids! How much do y'all wanna bet he'd NEVER criticize my team OR me like that face to face.... Chicken s**t."
Blake ended his rant with an apology, not to Guerra, but to his own Twitter followers: "I'm sorry for going off y'all... But I am passionate about encouraging young people to follow their dreams.. We GOOD people don't need hate."
Copyright 2013 ABC News Radio