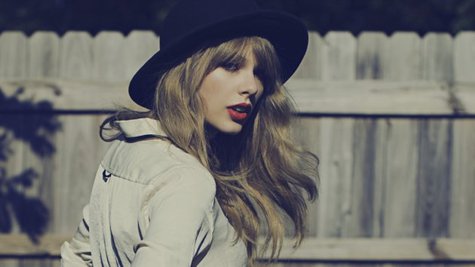 Taylor Swift is often held up as a shining example of a good role model for today's young girls, which is why it's so incredibly bizarre that one extremist group plans to stage a protest at her concert in August.
The Kansas-based Westboro Baptist Church, a fringe group known for its virulent anti-gay rhetoric, has announced plans to picket Taylor's August 3 show in Kansas City, Missouri. Why? Because apparently, Taylor is the "whorish face of doomed America."
That's right: the church thinks Taylor, one of the most clean-cut young celebs on the scene today, has an "immodest vulgar appearance," creates "sin-coddling" songs and "warbles" about "fornication" They also accuse her of "hopping from one young man to the next" while hiding behind her "girl next door country singer shtick." Even more bizarrely, they criticize her father for not reigning her in, as though Taylor is a child, and not a 23-year-old woman.
Taylor is not the only pop star that the church plans to picket this summer. It also plan to stage a protest at Train 's July 20 concert because, the church claims, frontman Pat Monahan is an "adulterer" -- because he got divorced and is now remarried -- and because the group supports same sex marriage. When alerted to this, Train tweeted, "Can't think of anyone we all think less of then these guys."
Copyright 2013 ABC News Radio