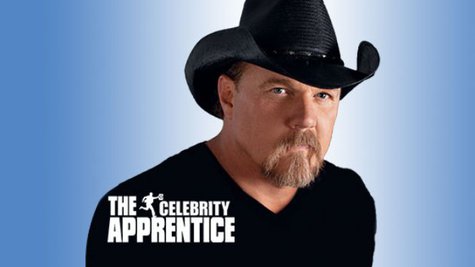 When the new season of All-Star Celebrity Apprentice premieres Sunday, Trace Adkins will be armed with something he didn't have when he was on the show the first time: a game plan.
"The first time I was on there, I didn't have a strategy," Trace tells ABC News Radio. "I didn't know what I was doing. I'd never watched The Apprentice before...I just kind of kept my head down and laid low for a few weeks until I kind of got a feel for what was going on, and then I started playing the game."
Even without an initial plan, Trace still went on to be Season 7's runner up, bested only by CNN host Piers Morgan . But this time he's prepared.
"It's the All Stars , so everybody's been on the game before. So, everybody knows how to play," Trace says. "So, I knew from day one I needed to go ahead and step up and lay down the gauntlet and go for it. So, that's what I did."
Trace will be playing for the American Red Cross, who helped his family during the 2011 fire that destroyed their home while he was on the road. He's also teaming up with the Hard Rock Cafe to raise money for the Red Cross through the sale of a pin that combines the two iconic logos. It's available at Hard Rock locations and online .
All-Star Celebrity Apprentice premieres March 3 at 9 p.m. Eastern on NBC.
Copyright 2013 ABC News Radio