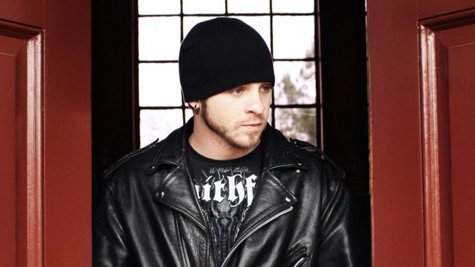 Brantley Gilbert plays his first shows in the U.K. starting Friday in Glasgow, Scotland just before embarking on his first USO tour.
When asked where all he's headed in the next two weeks, Brantley tells ABC News Radio, "Glasgow, London, and then man, we're ending up in Kuwait. They got me going everywhere."
Brantley's appearance in London is part of the Country 2 Country Festival at the O2 Arena featuring Tim McGraw , Carrie Underwood , Little Big Town and more. He's also slated to perform in Manchester, England, and military ID holders will get a special meet-and-greet with Brantley at his shows in Glasgow and Manchester.
As for the USO tour, Brantley doesn't know exactly where he's going, but he's a little bummed he can't perform for the troops in Afghanistan. He has a buddy serving there now, but Brantley says, "They said there's been some things break loose over there recently, and it was too hot for us to go in, which bummed me out."
Brantley was even ready to get in on the fighting in Afghanistan. He says, "I was planning on joining 'em at least for the week."
Fans at Brantley's concerts and USO stops will get to hear songs from his upcoming studio album, due out later this year.
Copyright 2013 ABC News Radio