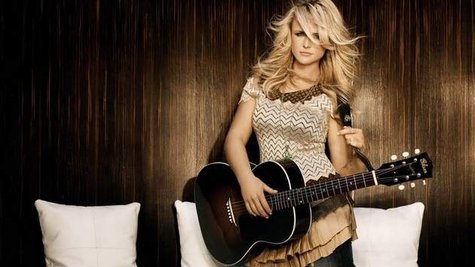 Miranda Lambert is known for singing songs about crazy ex-girlfriends and the fastest girls in town. Now she's at it again with the tale of a girl gone crazy because of a breakup, "Mama's Broken Heart."
"I love the hot mess that the girl in it is," Miranda tells ABC News Radio. "It's cool to me. It has good imagery."
Though Miranda writes a lot of her own songs, "Mama's Broken Heart" was actually penned by country newcomer Kacey Musgraves . Miranda was glad this song found its way to her.
She says, "A lot of people don't send me songs because I am a writer, but I'm still a sponge. I want to hear everything, and when I heard it, I was like, 'I have to have this song.'"
"Mama's Broken Heart" is the latest single from Miranda's album, Four the Record .
Copyright 2013 ABC News Radio