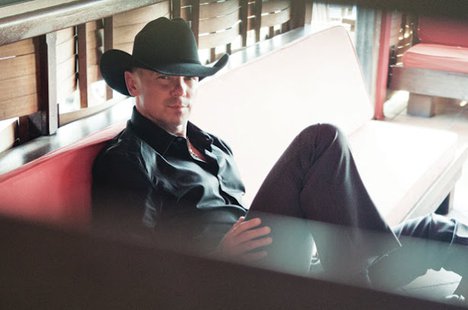 Kenny Chesney has recruited Willie Nelson and reggae icons the Wailers Band to perform on his new album, Life on a Rock . Willie lends his voice to the lighthearted song "Coconut Tree," and the collaboration was a sweet reunion for Kenny.
He says of Willie, "He sang on 'Lucky Old Sun' with me, and Buddy Cannon and I got to produce his Moment of Forever , which is one of the things I'm proudest of in my career… and I wanted to do something different with him this time."
As for the Wailers Band, Kenny welcomed them on the inspirational track "Spread the Love," but this isn't the first time the two acts have worked together.
Kenny explains, "They came and played the CMA Awards with me one year, but we never went into the studio! And I really wanted to have that experience with Family Man and those guys, to go to Jamaica and make music."
Life on a Rock lands in stores April 30 featuring those songs as well as Kenny's latest hit, "Pirate Flag."
Copyright 2013 ABC News Radio