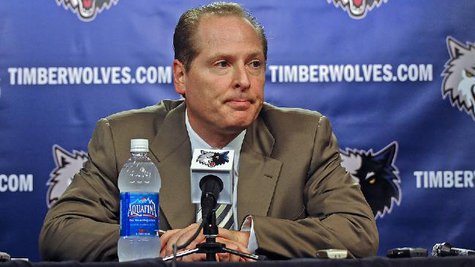 SIOUX FALLS, SD (KWSN)- After weeks of speculation, the Minnesota Timberwolves made it official Thursday afternoon. After four years as Director of Basketball Operations, David Kahn was relieved of his duties and will be replaced by Flip Saunders, who also receives a small ownership stake in the franchise. In a statement released by the team Thursday afternoon:
"We want to thank David for his efforts the past four years with our basketball team. There are always difficult decisions, but at this time we believe it's in the best interest of our organization to make a change. We wish David all the best in the future."
Jon Krawczynski from the Associated Press in the twin cities broke the story, and he joined Sports Talk with Craig and Chris Friday.
The Timberwolves were 89-223 in Kahn's tenure. Saunders is familiar with the organization as the former Skyforce coach led the Timberwolves from 1995-2005.