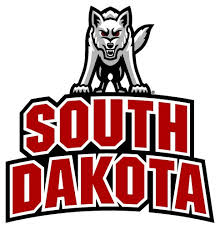 Vermillion, S.D. (KWSN)—CorTrust Bank president and CEO Jack Hopkins has made a $1.5 million investment in University of South Dakota and the Coyotes' athletic facility master plan which includes a 6,000-seat arena for basketball and volleyball, and an outdoor track and soccer complex. The announcement comes on the heels of strong fundraising for the project which is now in the final stages of design.
"We look at this as an important economic development tool for the state of South Dakota," said Hopkins, a 1984 graduate of USD. "The addition of these facilities will help in the recruitment of athletes and students to the University of South Dakota. That will mean more graduates who employers can recruit to stay within South Dakota upon graduation."
USD and CorTrust Bank have been partners since 1984. This investment extends CorTrust Bank's current marketing relationship with Coyote athletics. Additionally, CorTrust Bank will receive naming rights to the club area of the new arena.
"Our partnership with CorTrust Bank and the Hopkins Family extends back to the early 1980s," said USD Director of Athletics David Herbster. "By the time this agreement runs its course, we will have had a 50-year relationship with the family. We are fortunate and blessed to have the trust and commitment to continue our forward momentum into not only this campaign, but the future of Coyote athletics."
CorTrust Bank's commitment puts fundraising for the new facilities above the $50 million mark. In addition to the new 6,000 basketball/volleyball arena, the overall athletic facility master plan includes a new 400-meter outdoor track, two soccer fields, two practice football fields and two practice basketball courts. Connecting the DakotaDome to the new arena will be a three-story building which will be the new home for the departments of Physical Therapy, Occupational Therapy and Kinesiology & Sports Sciences. New training and weight rooms along with classrooms, offices and a new hospitality area will also highlight the connector building.
Courtesy: University of South Dakota