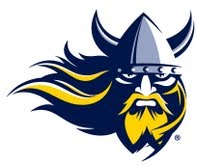 SIOUX FALLS, S.D. (KWSN)-Augustana's men's and women's cross country/track and field squads each finished in the top 12 of the US Track & Field and Cross Country Coaches Association program of the year standings. The women's cross country and track teams combined for a seventh-place finish and the men came in 12th.
The program of the year standings are based on the finishes of an institution's cross country, indoor track and field, and outdoor track and field team finishes at the national meets. Points are assigned on the teams' finishes and the lowest combined score will be awarded program of the year. Adams State took home the men's title behind three top-three finishes and a cross country team national championship totaling seven points.
Grand Valley State also used their women's cross country national championship to propel them to a women's program of the year award with 8.5 total points. The Viking women's best score came from their runner-up finish at the cross country national championships. With a 26th-place finish at the indoor championships and a tie for 30th at the national outdoor meet, the women came to a total of 62.5 points, just 2.5 behind the sixth-place finisher.
The Vikings finished in seventh last year but improved by nearly 15 points in this year's final standings. Augustana's men's cross country team recorded a program-best fourth-place finish at the NCAA Championships in the fall and totaled 83.5 points for 12th place.
The men finished 45th at the indoor championships and 31st in last week's outdoor championships to round out the year.
Courtesy of Augustana College