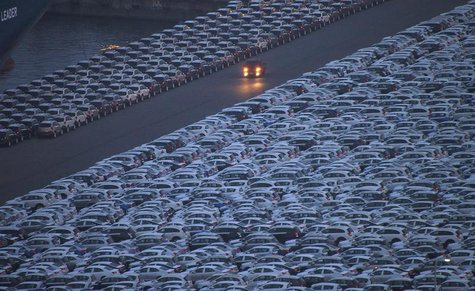 SEOUL (Reuters) - An index measuring the South Korean manufacturers' assessment of business conditions for December fell from a 22-month high in November, central bank data showed on Wednesday, underlining the uneven nature of the economy's recovery.
The Bank of Korea's manufacturing business survey index for December fell to a seasonally adjusted 82 from 86 for November, the central bank's survey results showed. The November reading was the highest since January 2012.
A reading below 100 indicates that the number of companies expecting a deterioration in business conditions for the coming month outnumber those predicting improvement. The index has remained below 100 since February 2011.
The latest reading is still higher than an average of about 77 in the index seen for the past 12 months, indicating the manufacturing companies' sentiment was still on an improving trend as Asia's fourth-largest economy pulls out of a slump.
The trade-reliant economy expanded by a seasonally adjusted 1.1 percent in each of the past two quarters on a sequential basis, the fastest in two years, on growing signs that the worst may be over.
The top two concerns cited by the survey respondents were the still depressed domestic demand and uncertain global economic prospects, similar to the preceding monthly survey, the central bank said in a statement.
The Bank of Korea said it surveyed 1,470 manufacturers from 23 major industries across the country from November 13 to 20.
(Reporting by Jungmin Jang; Editing by Choonsik Yoo and Jacqueline Wong)