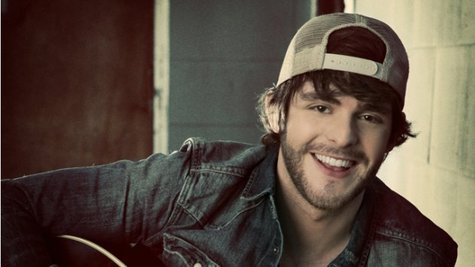 When most country stars record a song they think might be a hit, they consult with their label staff and other industry experts to see if it's any good. When Thomas Rhett records a potential hit, he simply consults his wife, Lauren . She's the one who told him his breakthrough single, "It Goes Like This," would be the song to put him on the map.
"This was her favorite song that she'd heard in a long time," Thomas tells ABC News Radio. "Me and her are around the same age and she just got done with college. I feel like my music is very popular with that age group of people as far as college kids go."
Lauren's enthusiasm only confirmed what Thomas already suspected about "It Goes Like This."
Says Thomas, "I remember the first time I heard this. After the first chorus, I knew how to sing the chorus. It was that easy, but the way it was written was so brilliant."
"It Goes Like This" is the title track from Thomas Rhett's debut album, due out October 29.
Copyright 2013 ABC News Radio