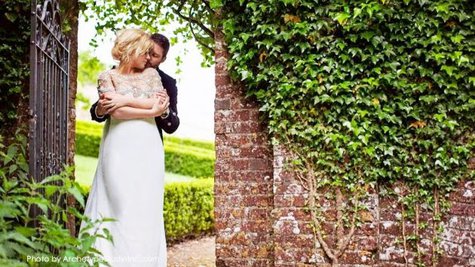 Kelly Clarkson didn't think twice about canceling her big wedding plans in favor of a no-frills elopement with fiancé, Brandon Blackstock . The stress of planning the ceremony and reception in the midst of her crazy touring schedule just got to be too much, so the couple decided to scale everything way down. According to Kelly, her and Brandon's impending nuptials are the one time she's decided to "be selfish."
She says, "In my life, everything is in the limelight. Everything is for everybody else. Like, I always am that person. So, why don't I just take this and be selfish and it be our moment and it be our one thing that's not for everybody else."
In an effort to make the wedding as intimate as possible, Kelly and Brandon are having only Brandon's two kids, the minister and a few other essential people present for the ceremony.
"My best friend's going, Ashley, just because she does my hair and makeup as well," Kelly explains. "It's really a super-small thing."
The couple is also bringing along a videographer and photographer to capture the ceremony for their friends and family to watch later. This way, no one can complain they weren't invited to the wedding, which apparently became a problem when Kelly sent out the invitations for her now-canceled wedding.
She says, "It's just like you're back in junior high all of the sudden or prom and everybody wants the best table. And you're like, 'Oh my God.' Like, it's bad."
Kelly was most afraid to tell her mother she couldn't attend the extremely small wedding, but her mom totally understood Kelly's reasoning.
Kelly says. "My whole life since I was 19-years-old has been in the spotlight, so she gets why I might want just five minutes to say, 'I do.'"
Brandon's dad, Narvel Blackstock , and stepmother, country star Reba McEntire , were also supportive of the elopement idea since they got married in a similarly small wedding on Lake Tahoe in 1989.
"It was just their family and everything," Kelly says. "They were smart. They did a little destination thing to where people couldn't get there. They were probably the most understanding."
While Kelly was relieved to stop planning the big wedding, Brandon was even more thrilled to avoid all the hoopla of a big wedding.
"He has already had a wedding," Kelly explains with a laugh. "So, he has already been married. He was like, 'No. I don't care. This is all about the girl anytime you get married.'"
Copyright 2013 ABC News Radio