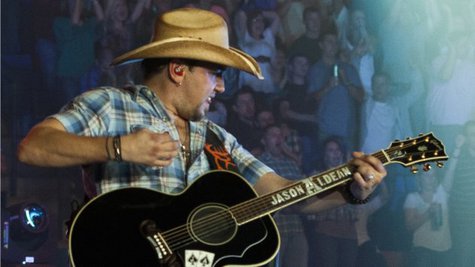 Jason Aldean hosted his eighth annual Concert for the Cure Saturday night in New Orleans to raise money for the city's Susan G. Komen affiliate. The concert raised more than $575,000 to help the organization's fight against breast cancer. The proceeds will allow Komen to offer breast cancer screenings, treatment and education.
"New Orleans needs this money as badly as anyone right now," Jason says. "I can't tell you how happy I am to give them this check! Like pretty much everyone I know, I've lost someone I love to breast cancer and I don't want anyone else to have to go through that. For all you ladies out there - we love the rack... save 'em, alright!"
For more information on Susan G. Komen, go to Komen.org .
Copyright 2013 ABC News Radio