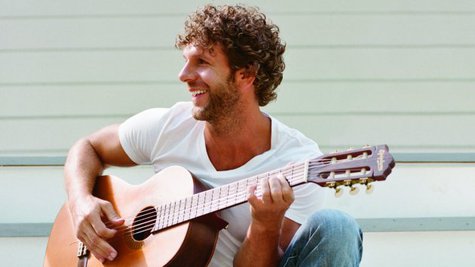 Billy Currington 's new album, We Are Tonight , is in stores Tuesday featuring his latest hit, "Hey Girl." The song is all about simply saying "hey girl" to a woman as a pickup line. Billy admits he and his friend relied on that straightforward approach quite a few times while trying to meet girls back home in Georgia.
"That line I used probably a hundred times when I was young," Billy says. "I was talking about it with my best friend the other day, 'cause he actually called me up. He's like, 'Dude, I heard your new song.' He's like, 'Did you write that?' 'Cause we used to say that all the time."
Billy didn't have a hand in writing "Hey Girl," but he knows every guy has used that line at some point to break the ice with a potential love interest.
He says, "Everybody says that. [Especially] young kids, man -- 'Hey girl, what's up?' 'Cause you don't know what to say when you're young and all that stuff like that is happening. So, yeah, it was a good conversation starter."
As for the rest of We Are Tonight , Billy tells fans to expect a lot of curveballs beyond "Hey Girl." There's a straight country duet with Willie Nelson on "Hard to Be a Hippie," a tropical cover of Jack Johnson 's song "Banana Pancakes" and a hip-hop-inspired song called "Hallelujah," too. Billy was worried his record label wouldn't go for such a diverse batch of songs, though.
"It's definitely a little mixed up. Nothing was planned," Billy says. "It just all kind of fell organically, fell like it did. When I listened back to everything when it was over, I was like, 'Man, they're gonna probably ask me to start over.' Nothing sounds the same, but thankfully, they liked it that way. So, I feel the same."
Copyright 2013 ABC News Radio