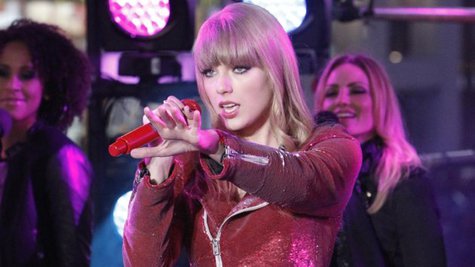 The " Taylor Swift's neighbors are mad at her" story that was everywhere a few days ago -- the one that claimed residents who live near her mansion in Rhode Island are upset about construction she's doing on her property -- was largely a result of one particular local reporter slamming her. Well, now that reporter has apologized to Taylor for suggesting that she's doing anything wrong in having the sea wall in front of her home repaired.
The reporter, David Collins , originally wrote a column in the Connecticut publication The Day suggesting that the construction work on Taylor's property was being done without permits, and that public access to the beach was being blocked. Now, he's written a new article , titled, "To Taylor Swift: Sorry."
"I'm sorry, Taylor Swift, for the scorched-earth worldwide news coverage on gossip pages that I apparently triggered with a column...about the work on the sea wall at your Watch Hill house," wrote Collins. "I gather you must be used to it." He then quotes some of the more outrageous headlines that resulted from his article, such as, ""Taylor Swift is Ruining Lives," and "Taylor Swift is (expletive) up the Rhode Island Coastline."
"I feel badly about this because I suspect you know very little about the work being done. I'm sure you've got other things to focus on," continues Collins. "If there is something wrong here, it is that the town...has not required a permit for an estimated $2 million of work, including building big new walls."
Reiterating that it's the town he holds responsible, he adds. "The state agency...has signed off on the elaborate earth work. But town officials...have inexplicably given you a pass on this one."
"Anyway, Happy New Year, Taylor," Collins finishes. "I hope you have fun back in Watch Hill for the summer of 2014...We'll try to leave you alone."
Copyright 2014 ABC News Radio