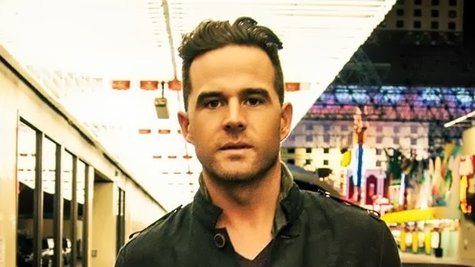 David Nail will release his third album, I'm a Fire , on March 4 featuring his latest hit, "Whatever She's Got." David has said that song reminds him of his wife, Catherine . It turns out she inspired the other ten songs on the album, too.
David says, "There's so many moments on this record that make me think about the last four years that I've been married, and I'm a Fire just sums it all up. [The title track] says, 'I've walked through flames, come out on the other end, and the foremost reason is because of you.'"
I'm a Fire also marks a shift to a more rock-oriented sound for David. "It really feels like a country Tom Petty record right now," David tells ABC News Radio. "It rocks. We've recorded very little piano, which is something that I kind of got accustomed to."
There are plenty of special guests on I'm a Fire , too. David enlisted his pals in Little Big Town to sing backup on the song "When They're Gone (Lyle County)," which was co-written by Brett Eldredge . Also, Lee Ann Womack joins David for a duet on the Glen Campbell classic, "Galveston."
Copyright 2014 ABC News Radio