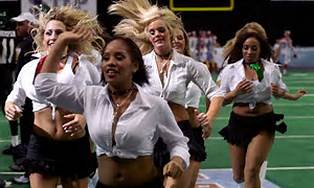 SIOUX FALLS, SD (KWSN-AM) Want to learn to dance like the Lightning Girls premier dance team from the Sioux Falls Storm? This is your chance! The Lightning Girls will teach you fun cheerleading and dance moves.
The Storm Dance Clinic is for preschoolers, ages 4 to 5 years old, and will be held on Wednesday, February 5, 2014, from 6:30 to 7:30 p.m. at the Morningside Community Center located at 2400 South Bahnson Avenue.
Please register at least five business days in advance. Cost of the class is $5 per person. Online registration is available at www.siouxfalls.org/parks. If you have questions, please call 605-978-6930.