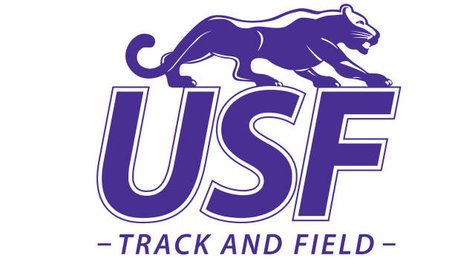 Sioux Falls, SD (KWSN) - USF Director of Track & Field Reid Ehrisman announced on Tuesday the hiring of Caitlin Way to the track and field staff as an assistant coach. The Mitchell, South Dakota native will be in charge of the throwing events while also holding duties as the teams travel coordinator. "Caitlin is someone who fits the vision and mission of the university and our program perfectly, in terms of the Christian aspect," said Director of Track & Field Reid Ehrisman. "We are excited to see the things she will contribute to this program."
Prior to joining the USF staff, Way competed at Oklahoma State where she was a five-time All-Big 12 performer while also qualifying for the NCAA Regional meet three straight years. After finishing her career with the Cowboys, Way sits second all-time in the Weight Throw and third all-time in the Hammer Throw.Way's success wasn't limited to her collegiate career as she was a standout athlete at Mitchell High School in Mitchell, South Dakota where she was the South Dakota Class AA champion and the overall gold medal winner in the discus during her senior season.
"We've never had a full-time throws coach on our staff so it will be exciting to see how the program grows over the upcoming years," added Ehrisman. "Coach Elder did an outstanding job of leading our throws program and he will be missed, but we are thrilled to have Caitlin join our staff."Way received a degree in Physiology from Oklahoma State and minored in Psychology while graduating summa cum laude. Way also served as the FCA chapter president at Oklahoma State during her final two years of school and was awarded a NCAA post-graduate scholarship.
"I am really excited to be joining the USF family," said Way. "From my first conversation with Coach Ehrisman, I knew that it would be a great fit for me and I love the emphasis they put on not only building great athletes, but developing men and women of character."
Courtesy: USF Sports Information