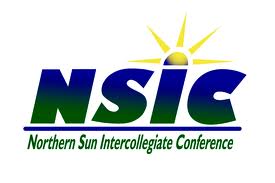 Indianapolis, IN (KWSN) - It was officially announced today by the NCAA that CBS Sports Network will nationally air the Northern Sun Intercollegiate Conference football game between Minnesota State University, Mankato at Winona State University played on Thursday, Oct 9 at 7 p.m. It will be one of seven Thursday night games spotlighted during the season. The matchup is part of CBS Sports Network's 'Division II Football Game of the Week' which features top matchups from across the country each season. CBS Sports Network is avilable in over 100 million homes nationwide. The broadcast will also be made available to regional carriers and streamed live on NCAA.com.
Minnesota State is coming off a season that saw the Mavericks go 11-1 and advance to the NCAA Division II Playoffs for the second consecutive season. The Warriors posted a 6-5 mark last season, the 17th consecutive winning campaign under head coach Tom Sawyer.
Over the nine years of Division II's partnership with CBS Sports Network, more than 40 percent of the division's football-playing member schools have appeared in nationally televised games. This will be the first nationally televised Division II Football Game of the Week in program history for each of the seven schools hosting. In total, national telecasts have originated from 42 different DII campuses.
"This year, schools from eight different conferences will be represented on national television, with several schools making their first nationally televised appearances," said Terri Steeb Gronau, vice president of Division II. "These games on national television afford us another opportunity to demonstrate what is special about Division II schools and student-athletes. We look forward to showcasing tremendous student-athletes as they succeed on the field, in the classroom and in life."
2014 CBS Sports Network Division II Thursday Night Football Schedule
Thursday, Sept. 4 - Grand Valley State at Azusa Pacific
Thursday, Sept. 18 - Southeastern Oklahoma at Henderson State
Thursday, Sept. 25 - Missouri Western at Lindenwood
Thursday, Oct. 2 - Benedict at Miles
Thursday, Oct. 9 - Minnesota State at Winona State
Thursday, Oct. 16 - Colorado School of Mines at Fort Lewis
Thursday, Oct. 30 - Saint Joseph's (IN) at University of Indianapolis
Courtesy: Northern Sun Conference