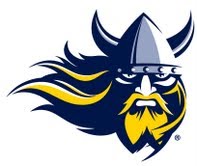 NEW ORLEANS - Augustana's track and field teams placed top three at the Northern Sun Intercollegiate Conference Championships this past weekend, but each team took a hit in the US Track & Field and Cross Country Coaches Association computer rankings released Monday evening.
The women remain in the top 20 at No. 17, but the men dropped out of the top 25 after two weeks of residence in the rankings. The top men's team remained unchanged with Adams State holding down the top spot for the third straight week. The ASU women joined their men at the top of the women's poll when Grand Valley State slid to third.
Augustana's women collected 41.87 points in this week's rankings, just ahead of Wayne State and Minnesota Duluth in the rankings. The points are to represent how a team would score at a national meet based on their qualifying marks this season.
The women are led by Kristin Brondbo's top 3,000-meter time in Division II and Kyle Blakeslee turned in a 3k performance at the conference meet that slotted her eighth on the national performance list. Augustana's distance medley relay team ranks sixth which also adds to their team total.
The men clung to their top 25 spot for two weeks, using their automatic qualifying DMR time and strong middle distance marks, but the Vikings slid seven spots to No. 31 in the final regular season rankings.
The second-fastest time in the men's DMR carries the Vikings to their 25.34-point total. Aduo Omot and Henrik Hansson both earned top-15 times in the 800-meter run.
Augustana awaits the NCAA Championship selections to see how many of their 20 qualifying marks will earn spots in the national meet in Winston-Salem, N.C. on March 14 and 15.
Courtesy: Augustana College