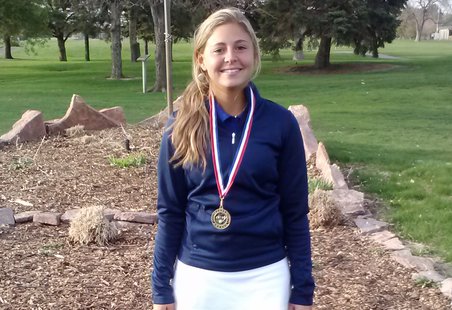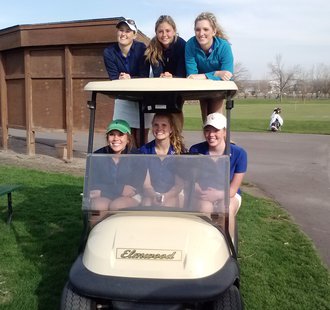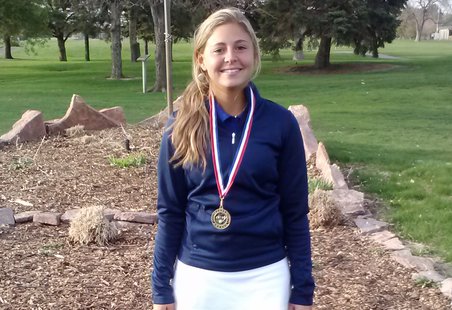 Sioux Falls, S.D. (KELO AM) - Sioux Falls O'Gorman won the Sioux Falls City Team Golf Title. O'Gorman's Myla Brown was the individual medalist shooting a 77 (235). O'Gorman's Elle Carlson was silver medalist tied Brown with a 77 (239) and Lincoln's Abby Grevlos was third with a 79 (164).
Sioux Falls O' Gorman took the team title, with a 994, Lincoln was second with a 1,142, Washington was third with a 1,155 and Roosevelt finished fourth with a score of 1,246.
"We shot well as a team throughout this whole tournament," said Rod Garrison, O'Gorman Head Coach. "Today was the second good day for golf we have had this season. The first two days were windy, cold and wet."
Garrison said that as far as looking at state, O'Gorman has as good of a chance as anyone. If Pierre or Rapid City Stevens are shooting well, it's all up for grabs.
The South Dakota State Tournament will be played in Pierre 19, 20 May.
Top Players in the City Tournament were:
O'G Myla Brown 77 158 235 O'G Elle Carlson 77 162 239 SFL Abby Grevlos 79 164 243 SFR McKayla Poppens 81 173 254 SFW Ashlee Eggebraaten 87 180 267 O'G Jamie Benedict 88 179 267 O'G Emily Olson 91 185 276 SFL Jesse Rames 94 188 282 SFW Rachel Horner 95 198 293 SFW Sarah Nolan 98 202 300 SFL Ashley Reiter 97 203 300 SFW Carly Knuston 104 211 315 SFR Madisyn Waltmann 110 214 324 SFL Hanna Leddiard 95 230 325 SFW Kelsie Massman 109 218 327 SFL Makayla Wooledge 107 222 329 SFR Taylor Sudenga 105 231 336 O'G Skyler Stencil 108 229 337 O'G Abbi Bell 108 243 351 SFR Kate Nugteren 121 252 373