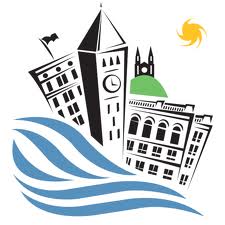 Sioux Falls, SD (KELO AM) - The Neighborhood Project Grant is a new City of Sioux Falls Community Development initiative that started in 2013 with the goal to enhance the livability of neighborhoods through project initiatives that encourage resident involvement and promote a strong sense of community.
The City received eight applications for grant funding and has elected to award all eight. Program funding is limited to $2,000 for each association, and program funding is capped at $10,000 for the 2014 grant cycle. The following neighborhood projects have been awarded:
All Saints Neighborhood Association grant project will focus on getting neighbors engaged and involved through communication and notification efforts.
Cathedral Historic District Neighborhood Watch Group will incorporate sidewalk poetry into the neighborhood.
Downtown Sioux Falls Resident Association will install five pet waste stations throughout downtown near pockets of residential living.
Garfield Area Neighborhood Association grant project will focus on community outreach by hosting an annual neighborhood event.
Pettigrew Heights Neighborhood Association will provide additional green space enhancements to the triangle property located at Tenth Street and Grange Avenue.
Terrace Park Neighborhood Association project will enhance neighborhood identity by installing street topper signage throughout the neighborhood.
Whittier Resident Association will enhance neighborhood safety by installing motion-sensor lighting.
10th & Western Neighborhood Association grant project will enhance their streetscape by planting trees throughout the neighborhood.
For more information on how neighborhoods can participate in next year's Neighborhood Project Grant, or for more information on how to become an active neighborhood association, please contact Adam Roach at 367-8179 or visit www.siouxfalls.org and search "neighborhood associations."