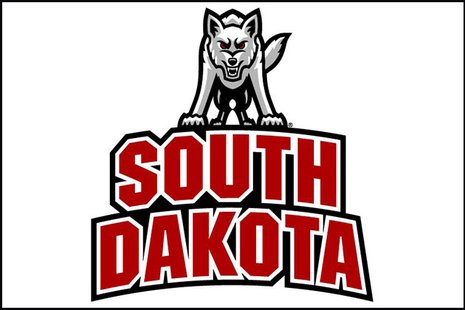 VERMILLION, S.D. (KWSN) – South Dakota men's head basketball coach Craig Smith is pleased to announce that point guard Sekou Harris has signed a scholarship agreement to play at South Dakota. Harris, a 6-foot-tall native of Plainfield, N.J., played junior college ball last season at South Plains College in Levelland, Texas. He will be eligible to play immediately and will have two years of eligibility remaining.
"Sekou is an excellent addition to the University of South Dakota basketball program," said Smith. "Sekou really impacts the game on both ends of the floor with his speed and quickness. He plays with great pace.
"Sekou has a tremendous feel and understands when to score and how to get others the ball in a position to score. We love his competitive spirit and the winning mentality that he is going to bring on a daily basis."
Harris started all 35 of South Plains' games last season while averaging 6.7 points, 4.9 assists and 3.2 rebounds per game. With Harris running the point, the Texans went 29-6, finished fifth in the NJCAA Division I poll and reached the Elite Eight in the national tournament.
Harris played his freshman season at the NCAA Division I level for Fairleigh Dickinson University, where he saw action in 22 games while starting five. He averaged 5.5 points and 2.4 assists while logging 16.9 minutes per game. He tallied a season-high 25 points and eight assists against Prairie View A&M in his fifth game at the collegiate level.
During his prep career, Harris averaged 14.5 points and 4.5 assists, tallied 1,090 points and led Plainfield High School to back-to-back Group Three state titles. As a senior, he helped PHS to the New Jersey Tournament of Champions title game and was named Second-Team All-State by the Star Ledger.
Harris is the fifth newcomer for the Coyotes next season, joining transfers Tre Burnette and James Hunter and incoming freshmen Logan Power and DJ Davis.
Courtesy: University of South Dakota