Frequency Switch

KTWB Has Moved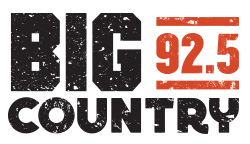 It's true. KTWB has a new name AND a new home on the radio dial.
Monday, October 28th, KTWB became BIG COUNTRY and moved to 92.5 FM. On that same day, our sister station KELO-FM moved to our old home at 101.9 FM.
Same Music. Different Frequency
We're happy to announce that BIG COUNTRY 92.5 will continue to play the same great country music that's helped you feel good for going on 24 years.
BIG COUNTRY 92.5 KTWB will still be the home of "The Chris & Doc Show" every weekday morning, and we will continue to serve our listeners (the best in the world) and their communities. We just wanted to give you a heads-up about this upcoming move.
Just a Reminder
Obviously, you can still find us online at ktwb.com, where you can listen live anywhere in the world 24/7. Our Facebook page is still facebookcom/ktwbfm.
As always, thanks for listening to KTWB...and for those who are new listeners, welcome to Big Country 92.5 KTWB.